Westside Veterinary Clinic is aware of the vast amount of information available on the internet. Our team has taken the time and evaluated the following sites. We trust the information the listed websites provide to you, our client, and member of our family.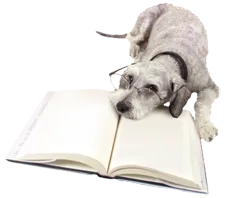 *Pet Food Recalls: AVMA Animal Food Recalls and Alerts
*Excellent Behavior Videos: http://drsophiayin.com/resources/videos/
*Veterinarypartner.com- Articles about many different species, including pocket pets and reptiles; associated with VIN. http://veterinarypartner.com/
*Washington State University Pet Health Topics- Lists of procedures, disease information, health care topics and anatomy info. http://www.vetmed.wsu.edu/ClientED/
*Cornell Feline Health Center- Good information about cat diseases and behavior issues.
General Information: http://vet.cornell.edu/FHC/
Informational Brochures: http://vet.cornell.edu/FHC/health_information/InfoBrochures.cfm
Health Topics: http://vet.cornell.edu/FHC/health_information/topics.cfm
*Peteducation.com (Fosters/Smith)- Lots of articles about common diseases. http://www.peteducation.com/
*Low Stress Handling- Dr. Sophia Yin has lots of behavior modification tips and training videos. http://drsophiayin.com/resources
*To read a variety of behavior tips for cats and dogs visit the following:
www.mmilani.com/feline-crate-training
http://www.mmilani.com/animal-behavior-articles.html
Pet-Proofing your Home- Home Advisor Link
*VetStreet: www.vetstreet.com
*Nestle's Petcentric iPhone app: http://www.petcentric.com/Fun-Games/Downloads.aspx