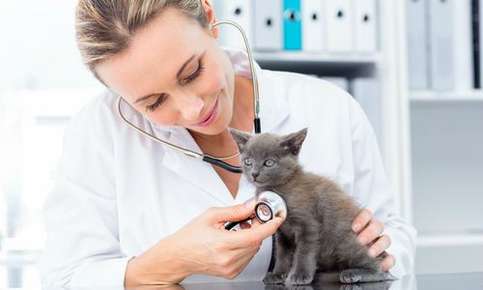 Kitten Season Will Soon Be Here: Are You Prepared?
Every spring and summer, animal shelters throughout the U.S. are inundated with litter upon litter of kittens. Many organizations resort to drastically reduced adoption fees and creative promotions to find homes for as many cats as possible. Unfortunately, there are never enough homes for all of the kittens born during the season. Luckily, cat owners can do something to reduce the number of unwanted kittens by taking a few of these steps.
Spay and Neuter Your Pets
Spaying (for female pets) and neutering (for male pets) prevents them from becoming pregnant or impregnating another animal by removing their reproductive organs. Contrary to popular belief, having at least one litter offers no health benefits for cats.
In fact, spaying or neutering can help protect your pet's health. Males benefit from reduced rates of testicular cancer, while females are less likely to develop breast cancer and will never develop pyometra, a potentially life-threatening uterine infection.
Spayed and neutered pets are also less likely to roam or spray urine to mark territory. The ASPCA notes that both cats and dogs can be safely spayed and neutered starting as young as 8 weeks old.
Keep Your Cats Indoors
Outdoor cats can get into all sorts of trouble when they wander. Although pregnancy is certainly a concern, any cat that ventures outdoors is also at increased risk of being hit by a car or poisoned, either accidentally or intentionally, or being attacked or killed by another animal. Contact with other animals can also increase your pet's risk of developing rabies, feline leukemia or other contagious diseases.
If you want to your cat to experience the great outdoors, you may want to consider one of these options:
Screening in a porch or patio
Purchasing or buying an outdoor cat run that's enclosed on all sides
Walking your cat using a harness and a leash
Adding diagonal panels to the top of your backyard fence to prevent your cat from escaping from your yard
Planting grass in pots for easy snacking
Installing a cat shelf or perch near a window with great views of the outdoors
Avoid Mass Breeders When Looking for a New Pet
With so many cats and kittens in need of homes, there's no need for mass breeders. Every time these breeders sell a kitten, other animals are deprived of a home. The next time you're ready to add a bundle of fur to your family, check out the cats available for adoption at animal shelters, humane societies, and veterinary offices. If you visit a pet store, make sure that the animals available for adoption come from shelters, not mass breeders.
Be on the Lookout for Stray Cat Colonies
Stray cat colonies are responsible for many litters of unwanted kittens, as most of these cats aren't spayed or neutered. Since cats can reproduce three times per year, the population of these colonies can increase dramatically in just one year.
If you're aware of a stray cat colony in your neighborhood, get in touch with an animal shelter or other organization that offers a trap/neuter/release program. These groups humanely trap cats in the colony, spay or neuter them, then return them to their original location.
Once the cats can no longer reproduce, their numbers will eventually dwindle. Trap/neuter/release programs usually ask that neighbors continue to feed stray animals and provide adequate outdoor shelters in exchange for spaying and neutering the cats.
Harness the Power of Social Media
Social media offers a simple way to spread the word about the plight of unwanted cats and kittens. Urge your friends and followers to spay and neuter their cats and adopt, rather than buy, a cat or kitten when they're ready to open their home to a new pet.
Whether your cat is ready to be spayed or neutered or it's time for your new kitten's first veterinary appointment, we're here to help you take care of the healthcare needs of your pets. Contact us to schedule an appointment.
Sources:
Humane Society of the United States: 10 Tips to Keep Your Cat Happy Indoors